Professional Electric Services
Family-Owned and Operated Since 1971. Serving Marion & Surrounding Areas With World-Class Service
Serving Grant County Since 1971

When you choose Knee's Electrical Service to handle all of your electrical needs, you can be confident that you have made the right choice. We offer our clients a full line of reliable, Generac products backed by world-class service and support.
Since 1971, we have been serving Marion and its surrounding areas. Our knowledgeable staff is dedicated to providing professional services to each and every client.
We take pride in what we do and would be proud to provide you with outstanding, personalized services next. Get in touch with us today to become one of our many satisfied and lifelong clients.
We also serve Kokomo, Muncie, Wabash, Huntington and surrounding communities.
FREE 10-Year Warranty with Purchase
A $1,035 Value!*
Valid from August 28, 2023 - October 8, 2023
*Terms & Conditions apply - call today to learn more!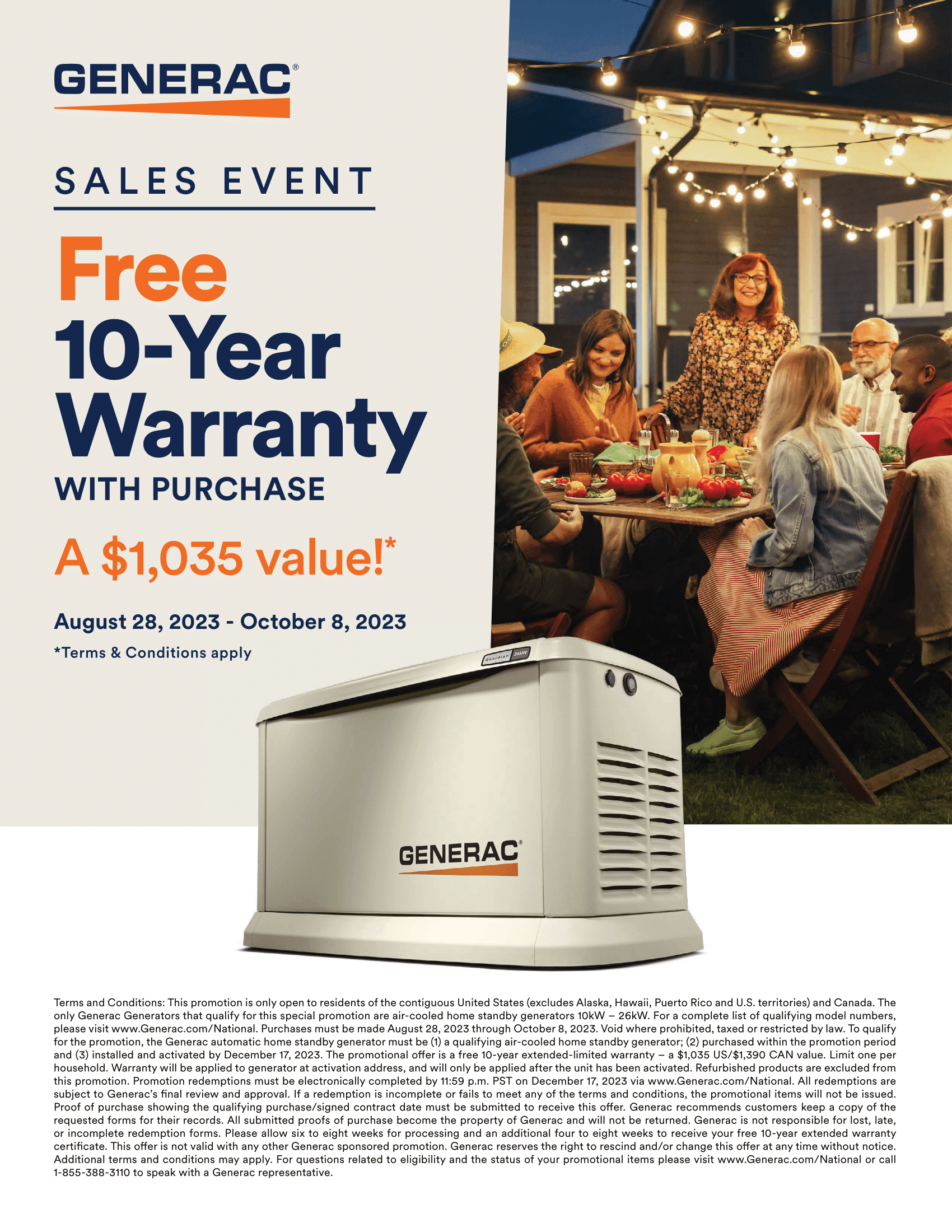 "They kept all their appointment times and communicated with me every step of the way."

Jim Owens

"Great Job"

Nick

"Couldn't be happier with the quality of the work and the professionalism displayed by the technicians. Highly recommend for any type of electrical work you may need."

Tom Culley

"They call when they're on their way and they give their prices up front. We highly recommend them."

Cayce Stewart

"With Knees he dealt with the power company and worked hard to restore power. Super glad I called."

Virginia King

"I would highly recommend Knee's Electrical Service."

Edward Luney
WHY CHOOSE KNEE'S ELECTRICAL SERVICE?
1.

Family Owned & Operated for 50 Years

2.

24 Hour / Emergency Service Available

3.

Highest Standard of Professional Service at an Affordable Rate

4.

With Us, Customer Satisfaction is Guaranteed
GENERAC FREE 10-Year Warranty
With Purchase - A $1,035 Value*
Valid from August 28, 2023 - October 8, 2023
*Terms & conditions apply
Contact Us
At Knee's Electrical Service, we treat our customers as if they were part of our family. That means being transparent and giving them the tools to be able to help themselves.
This is why our Marion electricians have included tips to help you in our absence. If you would like to find out more or request help from our team directly, please feel free to contact us at any time.
---
Stay in the know with the help of our blog!
---
Call 765-201-7220 or fill out the form below to get started.
Contact our team